Air Conditioner Disinfectant Coating Service
Disinfectant Coating - Proven against Coronavirus* & last up to 30 Days
BioCycle® Safe & Ecological Air Conditioner Refreshing Service, specializes in refreshing and sanitizing any type of air conditioner. We will apply our disinfectant coating at the surface of air-con vent and filter after refreshing, to provide protection for you, your family and work colleagues.
it's now FREE# after completing our Refreshing Service.
"Air Conditioner Disinfectant Coating Service is $250/Unit. Minimum charge is $1,500."
* Feline coronavirus – COVID-19 surrogate
# Terms & condition applied by BioCycle Professional Cleaning Services Limited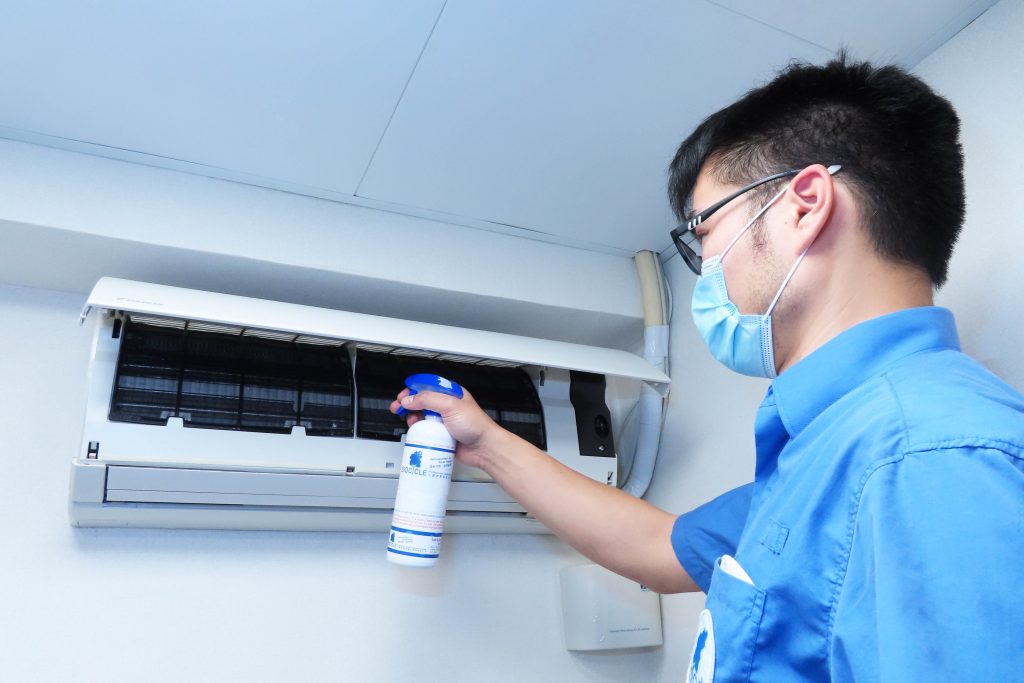 Unique Advantages of Disinfectant Coating
* Feline coronavirus – COVID-19 surrogate
You Might Also Be Interested in :